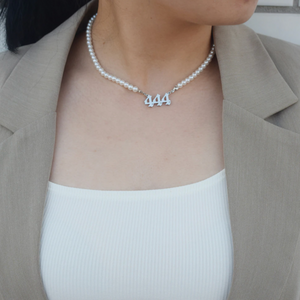 Manifest all the positive vibes with our Pearl Angel Numbers Necklace.
111: intuition
222: alignment
333: support
444: protection
555: change
777: luck
888: balance
999: release 
Length: 14" can be adjusted to 16"


Silver stainless steel

All items are neatly packaged in our exclusive & reusable SHOPTIANAXONE boxes
Avoid contact with harsh chemicals, moisture, and friction to prolong your jewelry. Clean your jewelry regularly with a soft cloth to restore shine.